Canon Digital Rebel (300D) Modification Continued
Page 2
by Gary Honis
Camera Disassembly:
...Before beginning, you may want to take a few "before modification" photos to later check how focus and clarity of image is affected by the modification. Although I didn't, you may want to wear a grounded wrist strap for static protection while handling electrical components. You may also want to read the comments from others that have gone through the procedure.
For all small parts removed, I taped them to a piece of paper with notes, in the order of removal and placed the circuit boards in bags.
1. Remove the Battery, CF Card and viewfinder cap.
2. Remove grey plug on back of camera that covers a screw and remove the screw as well. Whoops! Be careful. I popped the plug out with a razor knife and it flew somewhere...I'm still looking for it. Not a good start: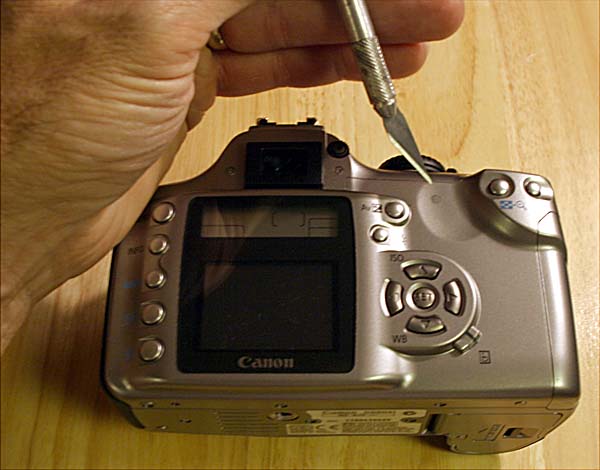 3. Remove three screws at bottom of camera: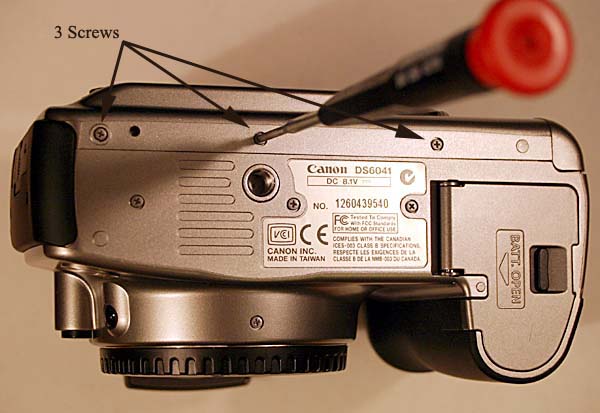 4. Remove two screws from black plastic port cover on side of camera. Note that the top screw near neck strap bracket is longer than the screw on bottom near remote port: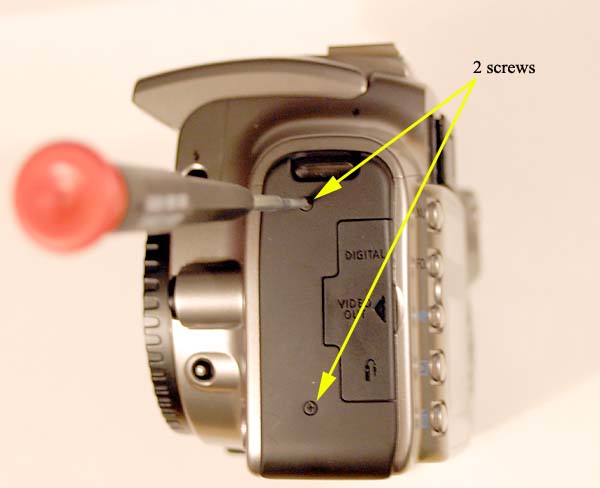 5. Remove two screws from inside CF card cover: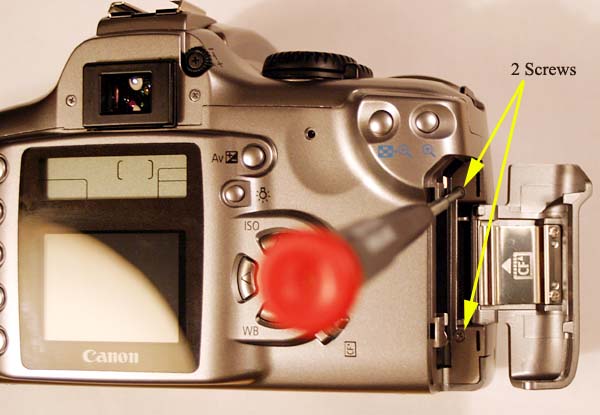 6. Remove black plastic cover and rubber cover on side with ports. They snap off:
7. Very gently, begin to work the back cover loose using fingernails to pry the back cover off a bit, working around all sides. I found that the remote port has a raised plastic black (lip) and I needed to use a small flathead screwdriver to lift the black cover over the lip: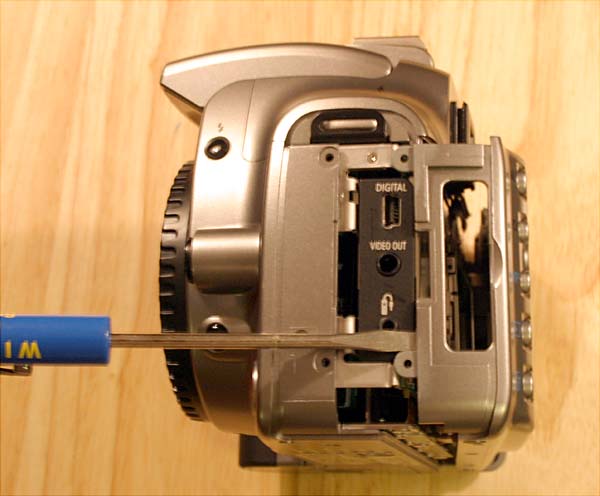 8. Carefully lift off the back cover starting on the port cover side since the back cover is still connected to the camera with a ribbon (flat) cable on the CF Card Cover side: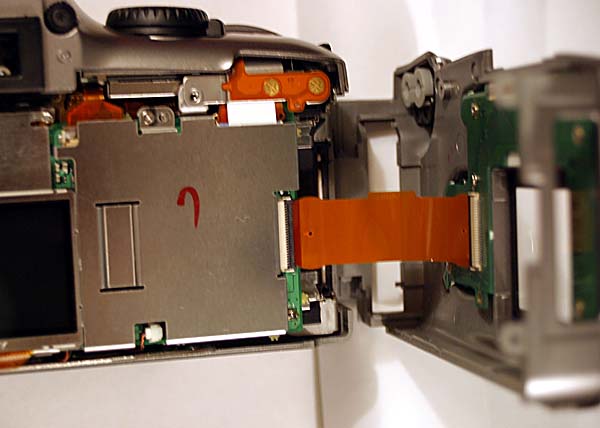 9. To remove ribbon cable from camera body: The ribbon cable does not just pull out of its connector. Instead, the connector is a "hinged type". The connector is color white and its hinge is black. There are two small black hinge tabs at each end of the connector. Lift these two tabs upward with a small flathead jewelers screwdriver and the black hinge will rotate upwards into a vertical position. This releases pressure on the ribbon cable and the cable can be pulled out with the rubber tipped pliers.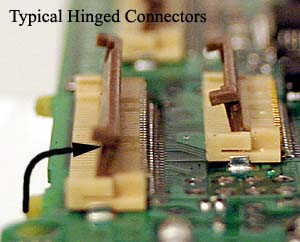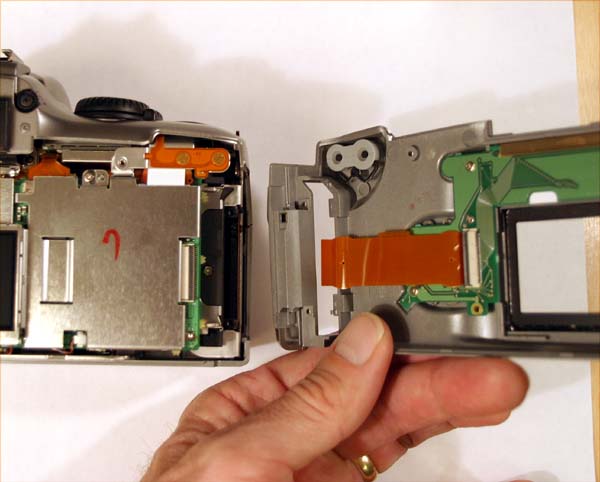 Continued on Next Page (Page 3) - Disassembly of Camera Continued
---